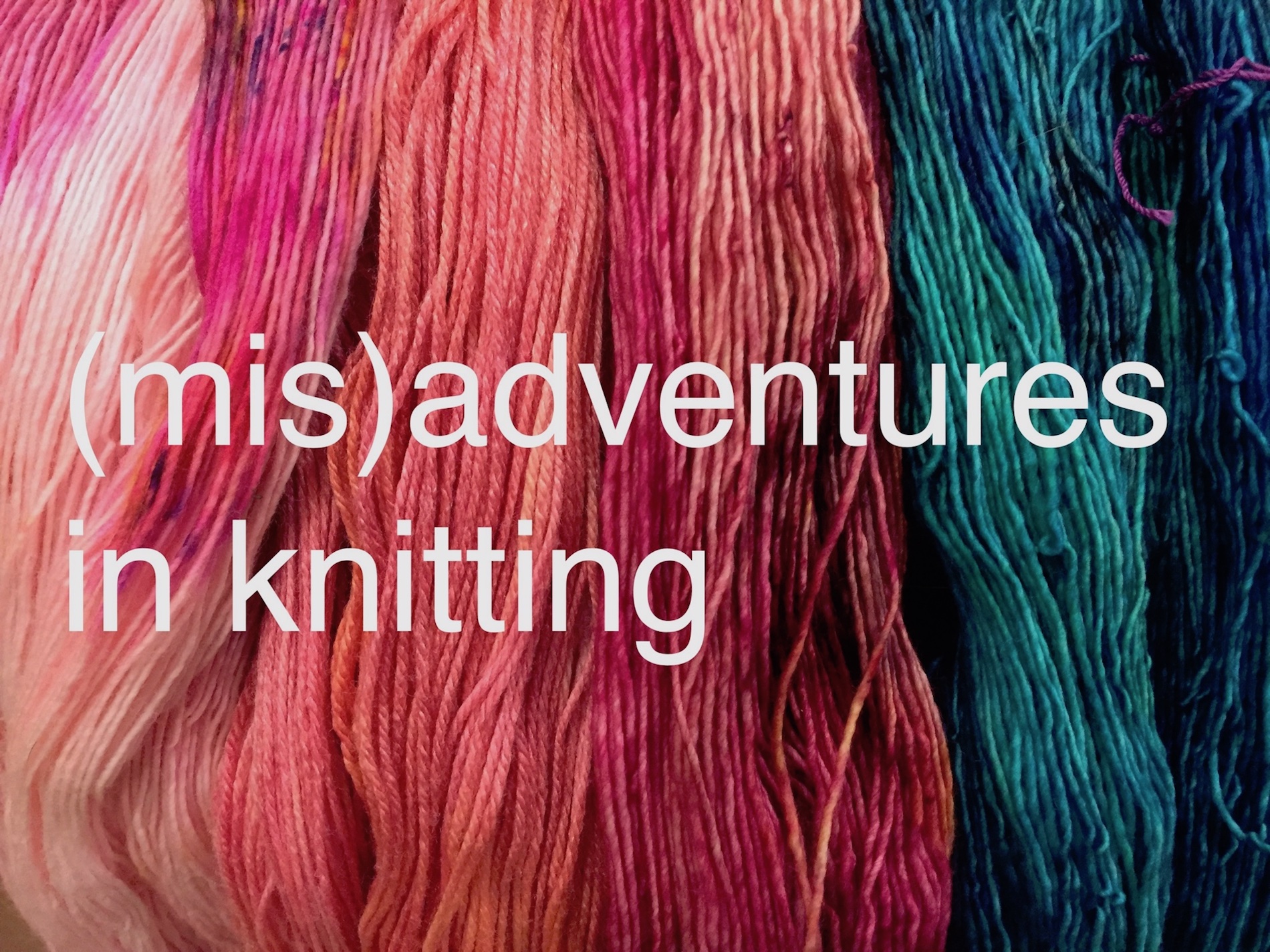 Today's topics include:
Local Yarn Store Love
Misadventures
Hot Off the Needles
What we are Working On
Local Yarn Store Love
Local Yarn Store Daywas April 21st and was created by TNNA to support and boost interest in local yarn shops.
We mentioned the closing of Knitterly and Adirondack Yarns.
Local yarn shops create knitting community and provide educational resources.  Even if you already have more yarn than you can possibly knit in a lifetime, you can support your LYS by taking classes and participating in knit alongs!  Plus, purchase your needles and notions from your LYS.  Every little bit helps.
Tara mentioned Lovelyarns in Baltimore, MD.
Misadventures
Recently, Tara destashed some of her yarn, including a few sweater quantities.  She gifted some yarn to friends and plans to donate the rest.  She also frogged a few projects that she lost interest in.
Hot Off the Needles
Ashley finished the Confluence Shawlette by Sivia Harding.  She used Fibre Company Meadowand Toho Beads.
Ashley also finished the April Square of the River Knits Afghan, which included colorwork and steeking.  Ashley loved the experience!  She used videos by Mary Jane Mucklestone and Kate Davies to guide her through the steps.
Tara finished the Impressionists Mystery Knit Along by Helen Stewart.  She used Primrose Adelaide.
What we are Working On:
Tara has mended a few projects, including Bunny by Susan B. Anderson.
Ashley restarted her Impressionists MKAL with different colors by MadelineTosh, Nox Yarn and Primrose.
Ashley is also testing a pair of socks for Jessie Marie, who is offering 30% off her the Philosopher's Stone club until June 1st.